It's the detail!
Produce ultra realistic Percussion beds in no time.
FlyingHand Percussion is a dedicated Hand-Percussion sample library.
With over 30,000 samples, it represents an authentic and evocative ensemble utilizing a great number of articulations, true replication of the drums' characteristics, and authentic nuances from each instrument. Whether you are composing or playing live, the instruments are responsive, full of authentic character, allowing complete genre freedom no matter the type of music you play or write.
FlyingHand Percussion features mostly hand drums. Although the majority of the included drums are considered 'ethnic', it is not your typical 'World Percussion' library. FHP explores depths and nuances from each instrument so that it becomes a world of idiomatic articulation, supplying you with real thematic tools to enrich your Percussion arrangements.
FlyingHand Percussion includes hand selected acoustic instruments, and several types of bonus sound design, metallic, and electronic percussion sounds.
Asian Bamboo rattlers. 4 different sizes to choose from.
14" Ashiko African Drum. Features rope tension and solid Maple shell.
An Orchestral Bass Drum. Suspended and played with hands.
A variety of Bell-like instruments.
Wooden Bongos with thin Mahogany heads.
'D' and 'G' Boomwhacker pipes.
The earthy and one-of-a-kind 'Piru' claves.
Custom made Clay Drum resembling an Udu.
A hi-end set of 2x Congas.
3 different types of cowbells.
Indian Kanjira Hand Drum.
14" and 16" hi-end Timbales with all Brass shell.
Brass Triangle and the one-of-a-kind Trine Instrument.
Custom made Indian Naal Drum.
Assorted Shakers including Plastic, Wood, and Bamboo.
Electro Acoustic Drums synthesized from the resonances of found objects including electronic drum sounds.
Cinematic Sound fx, re-pithced instruments and Virtual ensembles.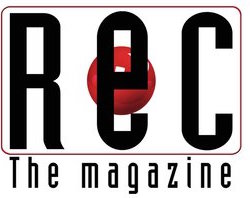 FHP sports 50dB of dynamic range and a multitude of standard, and non-standard articulations, which help bring the instruments to life, showing off their true musical potential.
When recording the instruments we modified the studio to be as transparent as possible, enhancing the raw sound of each drum. Each instrument features up to 3 microphone positions, and plenty of velocity layers/round robins, covering a wide collection of articulations and utilizing multiple drum zones and hand strokes..
Extended Articulations.

It's all about nuance
Percussion instruments, and hand Percussion in particular, offer so much more diversity beyond traditional articulations. Especially when expanding them with extended and unique playing methods. In doing so, each instrument becomes a world of sound and detailed nuance, giving you an opportunity for expressive thematic writing.
Wide dynamic range.

Authentic raw power
FHP features around 50dB of dynamic range!
A wide dynamic range is much more than just lots of velocity layers – it's about the science of optimal distribution of intensity levels within the velocity spectrum.
Every dynamic level is clearly defined with musicality and character. It's one of those things that makes FHP so special.
Legato Drumming ™

Hyper realistic playback
Legato Drumming is a feature specifically designed for hand drum samples.
It adds a layer of real time gestural sounds, simulating typical vibrations and hand noises that occur when moving between articulations. Appropriate sounds are added during playback and react to speed and dynamics.
Additionally, sustain and resonance is automatically controlled when playing muted articulations or when muting a stroke on the fly.
'Mirror' mapping.

Create grooves on the fly with ease
Hand drums are usually played using 2 hands. Building realistic grooves relies on this fundamental technique.
In FHP we sampled unique Left and Right hand samples for ALL articulations (!)
When designing the MIDI mapping layout, we completed the original 2-hand premise and mapped the Left and Right hand samples symmetrically in a mirror-like fashion.
We also simulated the physical location of articulations as it relates to the mapping layout so triggering sounds from the center of the keyboard, is respective to articulations played on the center of the drum skin.
FHP articulations and playing techniques
High Quality Wav/MP3 Demos
No updates are available at this time.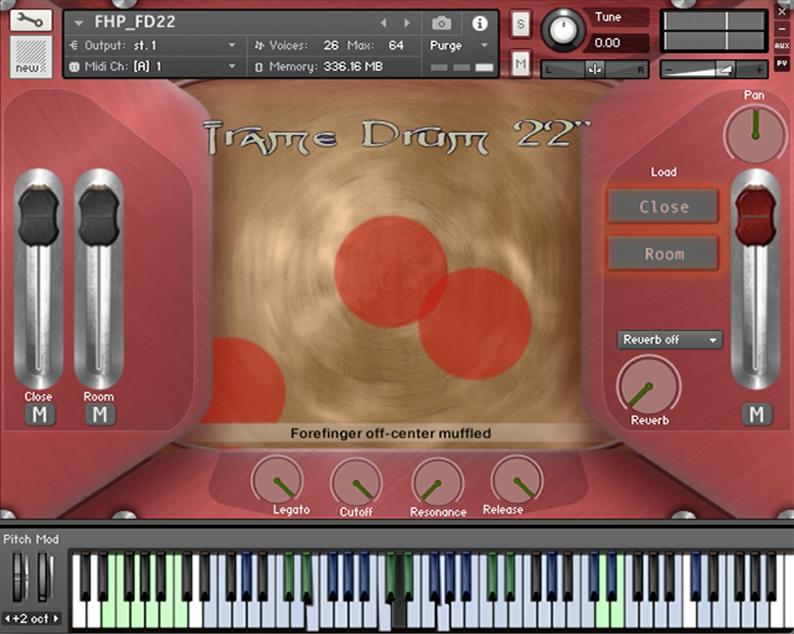 It's the detail! Produce ultra realistic Percussion beds in no time.
3 reviews for
FlyingHand Percussion
cory.pelizzari
Verified owner
My primary go-to dry hand percussion library. I can't live without it and it goes on most tracks I make. The level of articulation detail is still unrivalled to this day.
4 months ago
Anonymous
Verified owner
Sehr professionell gesampled und gut spielbar!
GUI ist "unmodern", aber das stört den guten Klang nicht 🙂
Alle Percussions klingen sehr echt. Variabel.
Die elektrischen Sounds sind ok, aber nicht wichtig. Zukünftig ein paar Drum Sounds als Single Instrument wären toll.
Z.B. eine zweihändig gespielte Snare oder ein einziges Ride Becken. Also kein Set, sondern genau wie die Percussions eingespielt.
Insgesamt ist alles ausdrucksstärker als übliche Plugins.
Highly playable Well sampled.
Some single Drums Sounds in the future would be nice. A snare with two hands.
A Ride.....not a set - just played as the percussion instruments.
Chris Possmann
1 year ago
Mark R.
Verified owner
I wish I could give this 5 stars, but the UI is probably the worst aesthetic I've ever experienced in a plugin. You can't hear what it looks like, so I'm shrugging at that as the rest of it is excellent.
This plugin focuses on doing one thing very well, and it succeeds in its aims admirably. If you want the instruments flying hands offers, at a detail level and playability hard to find anywhere else, this is well worth the money. It is intelligently thought out with percussionists in mind, using quality samples. I am thoroughly enjoying playing with these sounds so far.
2 years ago
and RECEIVE
15% OFF COUPON